Description
This Certificate is COMING SOON...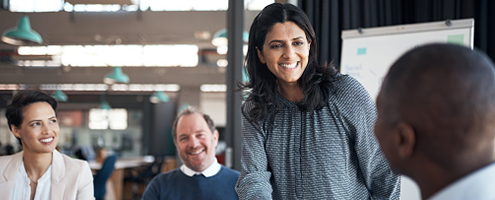 EQUITY, DIVERSITY AND INCLUSION ARE KEYS TO SUCCESS
Equity, Diversity, and Inclusion (EDI) are increasingly important to any organization's ability to recruit, engage, and retain talent, as well as innovate in competitive market landscapes. When employees feel they belong in a work environment characterized by psychological and cultural safety, the organization thrives. While recognizing the importance of equity, diversity and inclusion, many organizations lack the structures and knowledge to implement EDI programs. Royal Roads University's Building an Inclusive Organization is a practical 'how to' series of courses aimed at leaders and human resources professionals who are interested in the 'doing' of EDI. The program includes the legal basis of EDI within law as well as evidence-based practices that lead to inclusive organizations.
Equity results from the removal of systemic barriers and biases and the achievement of parity in policy, process, treatment, and outcomes for underrepresented and marginalized people. Equity considers power and privilege, access to opportunities and outcomes.
Diversity is defined as differences in the lived experiences and perspectives of people that may be related to their race, colour, place of origin, family or marital status, disability, religion, political beliefs, socio-economic status, immigrant and newcomer status, ethnic origin, sex, sexual orientation, gender identity, gender expression and age.
Inclusion is defined as the intentional and continuous process and practice addressing inequities in power and privilege with the aim of ensuring that all individuals are equally supported and feel valued and respected for their contributions.
Delivery Format: Courses in this professional certificate are delivered online.
Completion Requirements:
6 online courses consisting of

4 Core Courses
2 Elective Courses
Program Schedule and Registration details
COMING SOON!
Contact us
Professional & Continuing Studies: Certificate Inquiry
Our advisors are also here by email to answer your questions and provide you with the information you need, including:
Certificate and course details
Campus and student services