Description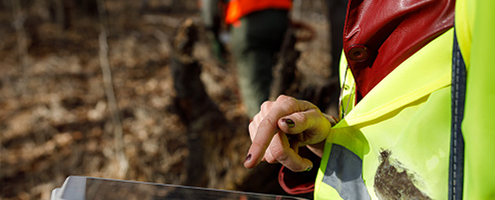 Mineral exploration, mining and environmental services are some of the most important sectors of the BC economy. The need for mineral products is increasing as we transition to a low-carbon economy and the sound environmental management of mining and other development activities such as roads, forestry and right of ways is critical to the sustainable development of BC's economy. This program will prepare graduates for field assistant positions in mineral exploration, mining and environmental services and provide a step toward a career in natural resources and environmental management.
This six-week, fully online program will prepare graduates for employment as field assistants and support personnel in mineral exploration, mining and environmental management. The program will focus on a fundamental understanding of these sectors and their opportunities, and develop knowledge of field skills such as sampling, field data collection, first aid, working in remote camps and field safety. It will also prepare students to take the BC Mines Supervisor Certification exam, providing graduates with knowledge of the roles, responsibilities and regulations of exploration and mining in BC, and a valuable certification required in exploration and mining camps across the province. The program will ensure graduates are ready to fill field positions immediately upon completion of the program.
Program Information
This six-week Field Assistant program includes the following:
Mineral Exploration and Mining Essentials
Environmental Essentials
Field Sampling, Data Collection and Monitoring
Mining and Indigenous People
Field Safety and First Aid
Preparation for the Mines Supervisor Certification Exam
Mining and Exploration Career Pathways and Employment Preparation
The Field Assistant program is delivered fully online with a mix of synchronous (live) and asynchronous sessions. The program is led by facilitators with extensive experience in the mining and environmental sectors. The program includes career management supports that run throughout the program and will support you in your job search for up to 8 months after program completion.
Contact us
Professional & Continuing Studies: Certificate inquiry
Our advisors are also here by email to answer your questions and provide you with the information you need, including:
Certificate and course details
Campus and student services