Discover your leadership potential!
Leadership Academy will help students discover what it means to be a global leader in an increasingly diverse world. This program will help you gain the skills, confidence, and awareness you need to connect with people across boundaries and to lead positive change in your life and in your community. Through active participation in discussions, workshops, and projects, you will gain the knowledge, teamwork, and interpersonal skills necessary to excel as an innovator and global leader. At the same time, you will strengthen all areas of English - writing, reading, grammar, listening, and speaking skills through this interactive learning experience.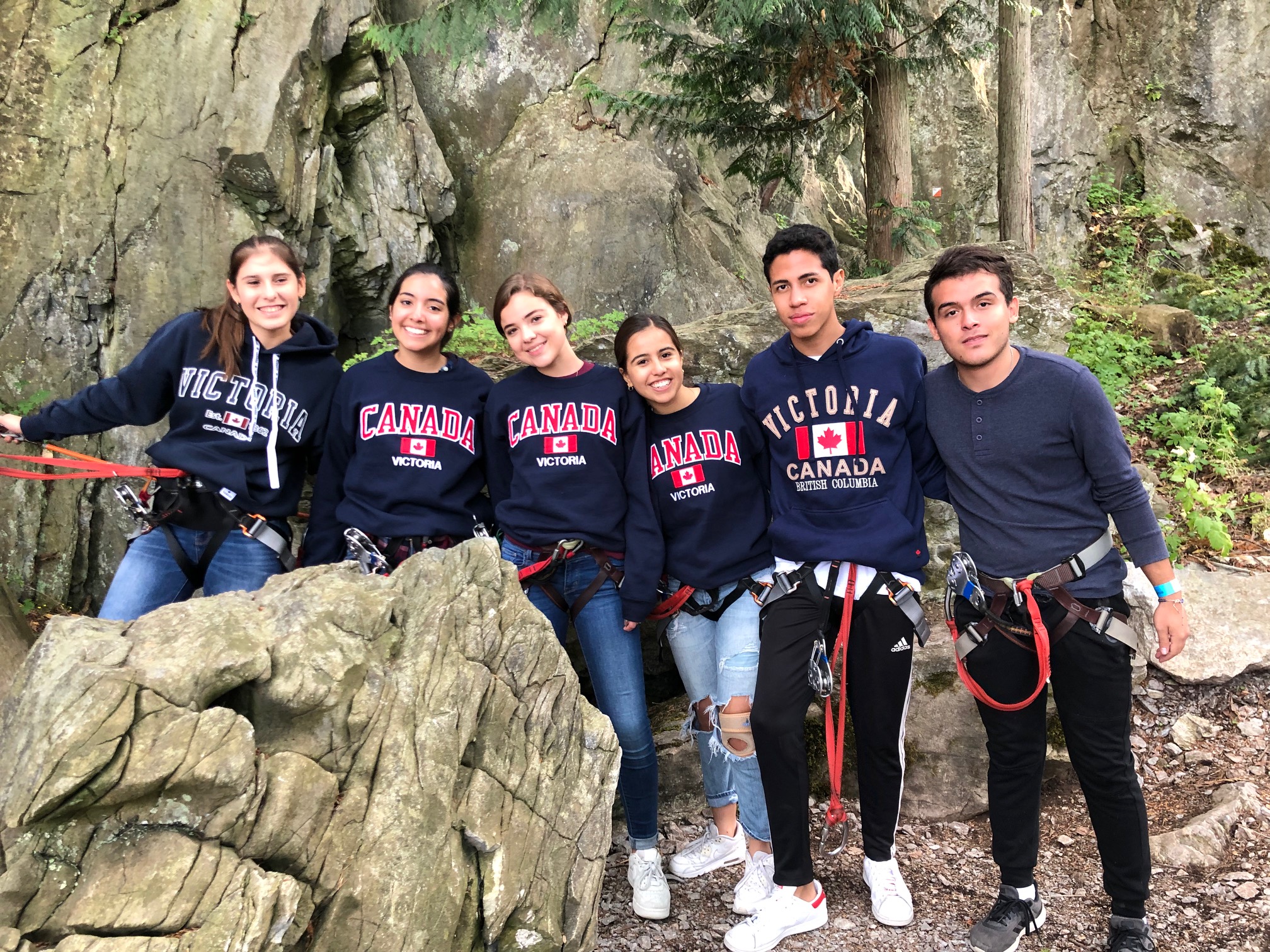 Leadership Academy includes the following features:
Weekly thematic units to create meaningful, real-world contexts
25 hours per week of program time
Leadership development
Guest speaker sessions
Experiential learning activities
Team-based projects
Learning Outcomes
Participants will:
Develop fluency and accuracy in spoken and written English
Express opinions and listen respectfully to the opinion of others
Gain an understanding of world issues and how these issues affect people's everyday lives
Analyze personal interests, skills, and strengths
Understand the impact of non-verbal communication
Discover how to build trust in teams
Learn strategies to foster a positive, collaborative working environment
Develop critical thinking and innovative problem-solving skills
Gain an understanding of global leadership and leadership styles
Increase self-awareness as a potential leader
Work effectively in multicultural and diverse teams
Other Program Features
English assessment
Orientation and campus tour
Medical insurance and bus passes for duration of program
Closing ceremony
Certificate of Completion
View our 2024 Winter Leadership Academy Brochure
View our 2024 Summer Leadership Academy Brochure
Sample Activities:
Teambuilding games
Downtown scavenger hunt
Guided nature walk or hike
Indoor rock climbing
BC Legislature tour
Ice skating
Curling
Volunteering
Q&A with local leaders
Kayaking
International Summit Simulation
Random Acts of Green
Wild Play Adventures
How to Apply
How to Pay
International Recruitment Agents
Registration Details
This program is designed for students with a moderate level of English (IELTS 5.0 or equivalent). Take our free online English assessment to see if you are ready to join our program.
Test your English
Dates and Fees
Join us for 2 or 4 weeks!
Date
Duration
Program Fee
Feb 20 to Mar 01, 2024
2 weeks
$ 1,200 CAD
Jul 29 to Aug 09, 2024
2 weeks
$ 1,300 CAD
*Register by Mar 10, 2024 to receive a 25% early bird discount.
Aug 12 to Aug 23, 2024
2 weeks
$ 1,300 CAD
*Register by Mar 24, 2024 to receive a 25% early bird discount.
Jul 29 to Aug 23, 2024
4 weeks
$ 2,500 CAD
*Register by Mar 10, 2024 to receive a 25% early bird discount.
*Enter the following code when completing your registration:
Earlybird2024
For group inquiries outside of these dates, Contact us.
Accommodation
Although the Leadership Academy Program Tuition does not include accommodation, there are two accommodation options for Leadership Academy students to choose from.
The University's on-campus dormitories are preferred by students who value autonomy and convenience. Staying on campus provides opportunities to make connections with other like-minded students. There are two dorm room choices: single room with shared washrooms or single room with private ensuite washroom. Contact us for information about on-campus housing.
Homestay is a preferred choice for many GLLC students. Living with a local host family offers a unique and enriching opportunity to immerse yourself in the culture, enhance your language skills, and grow personally in a safe and supportive environment. Ready to apply for homestay or want more information? Click here.
IMPORTANT NOTE: Victoria accommodations fill up quickly, so we encourage you to complete your accommodation bookings at least 6 to 8 weeks before your arrival date.
Contact us
Global Learning and Language Centre
Our advisors are here by email to answer your questions and provide you with the information you need, including:
Program details
Admission requirements and the application process
Campus and student services
How to prepare for your journey to Victoria
Required fields are indicated by .