Description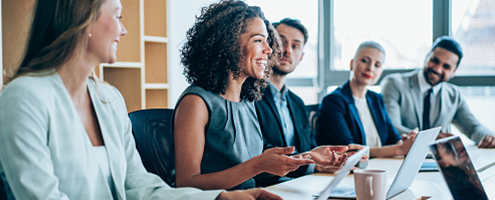 The Supervisory Skills micro-credential delivers training that directly connects to labour market needs, enabling participants to be successful in obtaining entry or re-entry into mid-level supervisory, administrative, and service-oriented positions for sustainable employment. This program enables participants to make the transition from training to employment supporting their ability to compete in the job market with newly acquired skills, increased confidence, and relevant and applicable transferable skills for the workplace.
Program Information
This program equips participants with the key skills, concepts, tools, and techniques required to establish a successful foundation in supervision and management. Participants will increase their leadership abilities, strengthen their confidence, identify their strengths, enhance their conflict management and communication skills.
This Supervisory Skills program includes the following:
Delivery Format
This program is delivered online in a blended format using Moodle (Learning Management System) and video-conferencing tools (e.g. Zoom). Participants will attend virtual, facilitated sessions (webinars) and complete self-directed activities, assignments and readings throughout each week.
Program Schedule
Register and complete individual courses at your own pace. We recommend micro-credentials be completed within 2 years.
Note: Courses are subject to availability and listed courses are not guaranteed to be offered every term.
How to Register
Register in any of the courses within the micro-credential and you will automatically be registered in the micro-credential.
Contact us
Professional & Continuing Studies: Micro-credential inquiry
Our advisors are also here by email to answer your questions and provide you with the information you need, including:
Certificate and course details
Campus and student services