Description
Expand your leadership capacity and capability.
Register now for the courses you need to deepen your leadership journey.
With course content including Leadership Styles and Strengths and Coaching for Performance it's never been easier to increase your leadership skills, learn effective management techniques, and refine your ability to engage well with teams and stakeholders.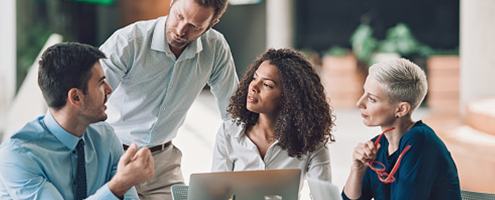 Delivery Format: Courses in this professional certificate are delivered online.
Completion Requirements:
6 online courses consisting of

4 Core Courses
2 Elective Courses
Program Schedule
Register and complete individual courses at your own pace. We recommend certificates be completed within 2 years.
Note: Courses are subject to availability and listed courses are not guaranteed to be offered every term.
How to Register
Register in any of the courses within the certificate and you will automatically be registered in the certificate.
Contact us
Professional & Continuing Studies: Certificate inquiry
Our advisors are also here by email to answer your questions and provide you with the information you need, including:
Certificate and course details
Campus and student services