Description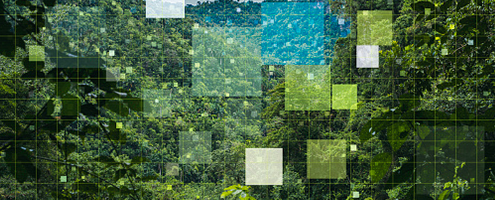 The data is clear: climate change is here, and the time for climate action is now. The Intergovernmental Panel on Climate Change (IPCC) reports that human activity has been an "unequivocal" catalyst in warming trends compared to pre-industrial levels. Over the last century, temperatures have increased in Canada, sea levels have risen, Arctic ice and permafrost have melted, and atmospheric rivers are intensifying. Climate change will continue to escalate the severity of natural disasters and hazardous events.
As climate change intensifies, so does the intensity of the challenges and impacts. We need to eliminate greenhouse gas emissions (mitigation) and respond with creative, resilient and collaborative actions to the impacts we are already experiencing (adaptation).
Canada needs a skilled workforce to take on the challenges in the decades ahead.
The transition towards sustainability has important implications for the workforce. We are seeing an increased need for skilled climate professionals and an expanding labour market aligned to "green" jobs to adapt to and mitigate the climate crisis.
The Climate Adaptation Fundamentals micro-credential is an ideal entry point into this expanding and essential labour market.
This program advances new thinking and actions via online courses covering a range of topics related to climate action for working professionals. Completion of four courses will provide you with the Climate Adaptation Fundamentals micro-credential.
The program explores how climate change is affecting us, what we can do to reduce the impacts, and how we can increase our individual and collective resilience and adaptability. You will actively engage within a multidisciplinary and professional community to develop the foundational knowledge and skills to bring climate action strategies and transition leadership into your workplace. You will develop an understanding of regional climate trends and risks, their implications for human, infrastructure, and natural systems, and how change leadership, financial, and policy approaches are integral to devising real solutions.
Completion of the Climate Adaptation Fundamentals micro-credential can be used as one course (3 credits) in the Master of Arts Climate Action Leadership.
Learning Objectives
Learning objectives are aligned with the Climate Adaptation Competency Framework. Competencies that learners will gain knowledge in throughout the Climate Adaptation Fundamentals micro-credential may include:
Personal Resilience
Futures Thinking
Cultural Agility & Safety
Climate Communications
Climate Informed Change Management
Climate Adaptation Science
Indigenous Knowledge Systems
Climate Science
Climate Informed Financial Analysis
Iterative Risk Management
Climate Adaptation Strategy & Planning
Climate Informed Professional Practice
Climate Informed Decision Making
Climate Adaptation Mainstreaming
Program Information
This four-course micro-credential consists of two required courses and two elective courses. You can choose any two electives from the courses listed below to complete your micro-credential.
Required courses:
Elective courses (learners pick two):
Delivery Format
This program is delivered online in a blended format using Moodle (Learning Management System) and video-conferencing tools (e.g. Zoom). Participants will attend live virtual, facilitated sessions (webinars) and complete self-directed activities, assignments and readings throughout each week. Dates to be announced. The micro-credential will require approximately 6 hours of learner effort per week.
Learner Effort: Students are expected to complete 4-6 hours per week of instruction in each course.
Tuition: $3,000 + GST
Next Program Start Date: Students can begin with any course from the core courses or electives above. Please check the program pages for upcoming course start dates.
To apply to this program, or for more information, please contact Professional and Continuing Studies
Computer Requirements:
For each course, a week prior to the start date you will receive an email from us with information on how to access the online course. Each time, you will be encouraged to visit a short orientation website to familiarize yourself with our online learning platform. You will find the computer requirements for this course here.
Contact us
Professional & Continuing Studies: Micro-credential inquiry
Our advisors are also here by email to answer your questions and provide you with the information you need, including:
Certificate and course details
Campus and student services