Description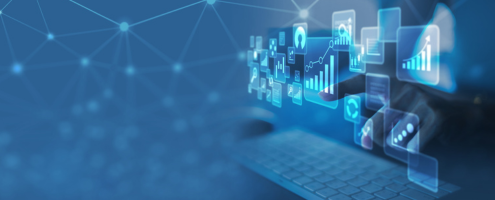 This micro-credential equips participants with the key skills, concepts, tools, and techniques required to successfully manage and lead projects, and associated project teams, through an ever-shifting digital landscape. Participants will explore innovative approaches to project leadership and change management and increase their own resilience and adaptability to ever-changing conditions within digital environments.
Emerging managers and leaders require transferable skills that will aid them to lead projects and teams in the future, however uncertain. Increasing organizational complexity and ambiguity requires clear, and people-focused, leadership. Stand-alone projects are no longer viewed as separate to operations, they are connected to organizational outcomes and strategic planning initiatives. This micro-credential, delivered completely online, aims to equip learners with the confidence, creativity, and capability to lead projects, themselves, and teams and enhance their contribution to an organization and strengthening the capability and capacity within it.
Leading Projects in a Digital Environment can be used as a pathway to the Graduate Certificate in Management and Leadership. There are also additional pathway options for those who have successfully completed the program and are interested to ladder into a formal credential at Royal Roads University.
Learning Objectives
Explore a practical and proven methodology for leading and managing change within organizations
Develop an increased awareness of the dynamics of change leadership
Learn how to identify and mitigate risk during organizational change
Develop strategies to work with resistance to create buy-in and successfully implement change
Increase the awareness of your strengths and opportunities for development in the area of change leadership and change management
Obtain relevant, directly-applicable tools, techniques and resources to help you develop and implement your change strategy back in your workplace
Program Information
The Leading Projects in a Digital Environment micro-credential includes the following:
Delivery Format
This program is delivered online in a blended format using Moodle (Learning Management System) and video-conferencing tools (e.g. Zoom).Participants will attend virtual, facilitated sessions (webinars) and complete self-directed activities, assignments and readings throughout each week.
Program Schedule
This micro-credential consists of four courses and an assessment process. There is no formal application process.
Courses are scheduled so that the program can be completed in less than a year.
How to Register
Register in any of the courses within the micro-credential and you will automatically be registered in the micro-credential.
Contact us
Professional & Continuing Studies: Micro-credential Inquiry
Our advisors are also here by email to answer your questions and provide you with the information you need, including:
Certificate and course details
Campus and student services